Rockingham Housing Authority
Rockingham, North Carolina
Rockingham Housing provides affordable public housing and housing assistance programs for low-income families, seniors, and persons with disabilities while promoting self-sufficiency. Housing assistance programs include HCV (Housing Choice Vouchers), previously Section 8 Housing Choice Vouchers funded by the federal Department of Housing and Urban Development (HUD), and Public Housing.
Rockingham Housing Authority offers six Public Housing communities with 225 units for families and senior/disabled individuals and manages 62 Housing Choice Vouchers.
We welcome you to explore our website and Contact Us with any questions.
Mission Statement:
It is the mission of the Rockingham Housing Authority to assist low income families and individuals to achieve greater stability and self-reliance by providing affordable, quality transitional housing and services through creative partnerships with public and private collaborators.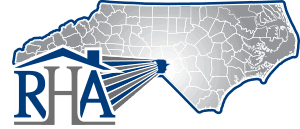 Serving the City of
Rockingham, North Carolina